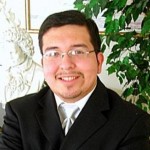 My name is Jimmy Garza Jr. I was born right here in Houston, now currently residing in Friendswood. I am quite polite and well-mannered (traits necessary for tutoring, of course). My love of tutoring started while helping some people out while I was in high school. After that, the tutoring was on and off for a few years until my last year in college. As I got more students, I have picked up on a few ways to help out people struggling in school. Now, I have become quite busy as an actual full-time tutor.
My education includes graduating from the University of St. Thomas in Houston with a B.A. in Music and a minor in Philosophy. I also participated in the Pre-medical Program there. At this moment, my education continues at the University of Houston trying to complete a degree in Mathematics with a minor in Chemistry. This started before I established this business. So, you see, you're not only looking at a tutor and an owner. You're also looking at a student!
I have been working as a tutor officially for about 7 years now. My specialty is Math with some science, with Chemistry as the main science I teach. Throughout my years of tutoring, I have worked with many students and still continue to do so. As a result, my schedule is quite busy during the school year. However, that doesn't stop me from trying to help out as much as I can!
Not only that, I teach the piano. I have been teaching the piano for more than 6 years, and I have about 20 students currently.I have been playing the piano since I was eight years old, and I have participated in many piano recitals and competitions throughout my years. I have on occasion played for my church as well. My home studio contains my own baby grand piano which I have had for years.